We are a private family foundation awarding grants of approximately $17 million a year. We focus our work in Greater Boston and select Gateway Cities in Eastern Massachusetts.
Our Mission
Our mission is to effect permanent positive change in the lives of individuals and families across Greater Boston, especially in economically disadvantaged communities.

We invest in organizations that improve human health, raise educational attainment, increase economic security, and meet community needs.

We believe in engaged, multigenerational family philanthropy as a means to have greater impact and to honor our family's philanthropic legacy.
A Legacy of Giving
Lifelong residents of Boston, Richard A. and Susan F. Smith, of blessed memory, established the Richard and Susan Smith Family Foundation in 1970.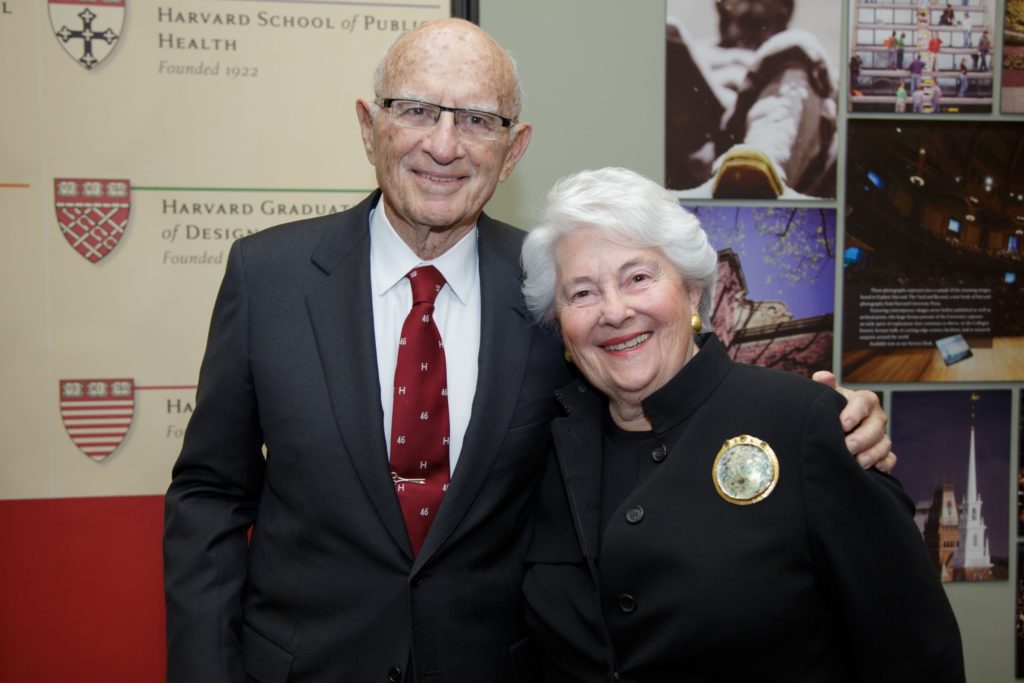 Richard Smith's civic contributions included major giving and board leadership roles at Dana-Farber Cancer Institute, Joslin Diabetes Center, Harvard University, Facing History and Ourselves, and Combined Jewish Philanthropies of Greater Boston. 

Susan Smith co-chaired the Foundation with her husband and worked tirelessly to advance research and improve cancer care for women. The Susan F. Smith Center for Women's Cancers at Dana-Farber Cancer Institute is named in her honor.

The Foundation received the majority of its assets upon the sale of family businesses, Harcourt General and Neiman Marcus.

Harcourt General, previously General Cinema Corporation, began in the 1930s as a chain of drive-in movie theaters. It expanded over the next 60 years into a large, diversified company with businesses in motion picture exhibition, soft drink bottling, specialty retail, and publishing. Richard Smith served as its CEO and Chairman of the Board.

Today, two generations of the Smith family serve together as Trustees of the Foundation.