Janet Echelman's Aerial Sculpture Graces the Greenway
May 6, 2015
We are thrilled to help bring this gift of world-class art to Boston to surprise, engage, and inspire all who see it. Janet Echelman's aerial sculptures are breathtaking.

When the Rose Kennedy Greenway Conservancy shared images with us of the Brookline native's installations from around the world, we instantly wanted to bring such a high-caliber project to Boston, our mutual home city.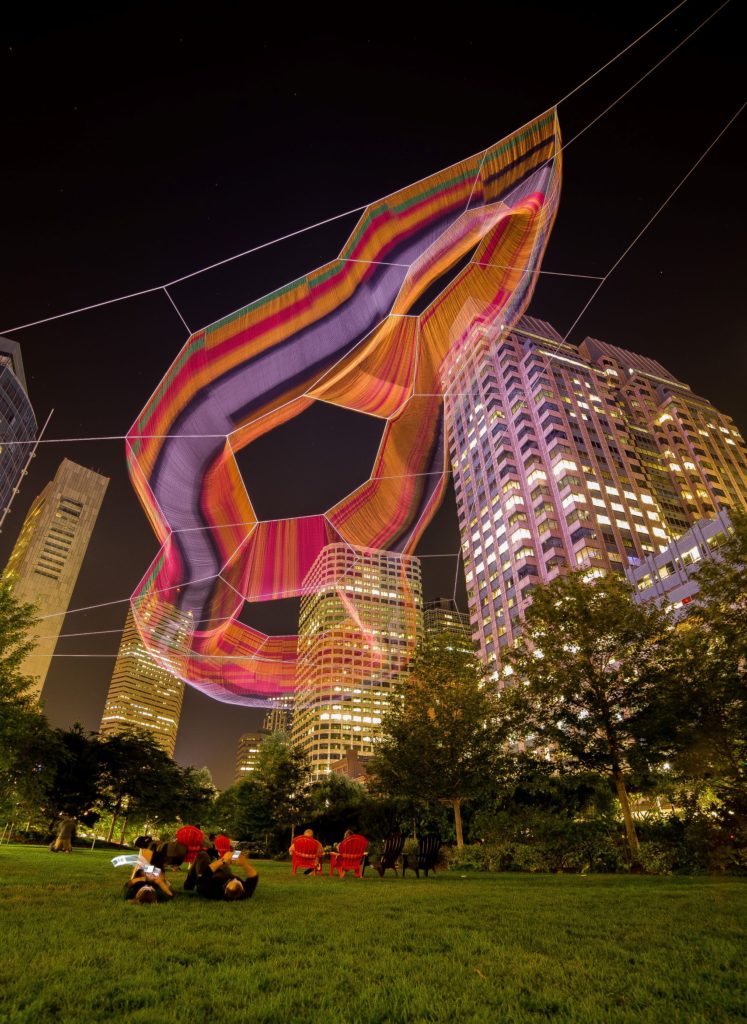 Our $500,000 gift to the Greenway Conservancy follows in our long tradition of supporting high-impact capital projects across Greater Boston.

Over the past decade, we have provided charitable funding for the construction of community health centers and recreational and community facilities. We have also supported organizations serving the economically disadvantaged.